This Custom Order Return & Refund Policy applies to all customers worldwide!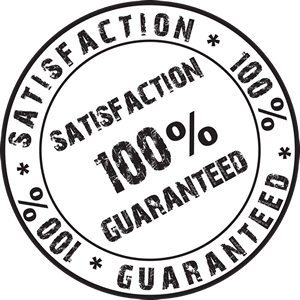 Russian Hair Company® is the original creator of Russian Hair Extensions® and the first company ever who introduced genuine Russian ethnicity hair to the world's eCommerce in 2003. All of our products are crafted in our own shop located in California, USA. We are sure you will love our Virgin Russian Hair®. In fact, we are so sure, that regardless of the fact that our products are Custom Made To Order, we offer this Return Policy that will help new customers to remove any doubts that we are not a part of 99.9% of online sellers who defraud the consumers with cheap, acid processed and then colored Asian hair, by offering it as "Virgin Russian" with the premium price tag.
Real Russian ethnicity hair is "baby fine" in texture. If you think your hair is on the coarser side, it's always a good idea to order Hair Sample first. That way you will be sure that our Virgin Russian Hair® blends well with your own!
If you are not satisfied with our hair you can return it for a Refund. There are few exceptions. Here are the rules & conditions:
1. We will issue refunds for absolutely unused items ONLY, returned in the same condition they were received by a customer. No Refunds will be issued for any items determined to have been previously colored, installed, altered, shampooed, conditioned, sprayed, styled or brushed. No Refunds will be issued for returned hair with odor, including but not limited to fragrance, perfume or smoke, you will be responsible for return postage to ship such item(s) back to you.
2. NO RETURNS will be Authorized for Custom Made Pre-Tipped Extensions ( I-Tip, U-Tip, V-Tip or Flat Tip).
3. NO RETURNS will be Authorized for Custom Made Clip-Ins.
4. NO RETURNS will be Authorized for off website Special Custom Orders.
6. NO RETURNS will be Authorized for Custom Made Wigs and Toppers.
7. Use of hair extensions is always a Trial & Error routine. We are not responsible for any problems with the products you purchase that might happen after or during installation, coloring, wearing, maintenance, removal or any use whatsoever!
8. Return Authorization must be requested within THREE DAYS of the order delivery date. Log In to your Account and go to the Orders section. You will see Return request button against your order Status. We will not issue Refunds for items that have been used for any period of time! No Refunds will be issued for Partial Returns. If Partial Return is Authorized, Store Credit will be issued in Customer's account after we receive and inspect the returned item.
9. Once the Return Authorization has been approved by us, you will receive Return Authorization email with the physical address to where to return your items. Your Return package must be postmarked within THREE DAYS of the Return Authorization issue date.
10. Once we receive your item(s), we will inspect them and notify you that we have received your returned items. We will immediately notify you on the status of your Refund or Store Credit after inspecting the item(s). If your return is approved, we will issue an instant Store Credit (for store credit requests or partial returns) or a Refund to your credit card (or original method of payment). If Refund issued, you will receive it within 30 days or much sooner, depending on your card issuer's policies.
11. You will be responsible for paying both ways Shipping Costs plus 5% Custom Order Production Fee. Shipping Costs and 5% Custom Order Production Fee are non-refundable. The Cost of Shipping and 5% Custom Order Production Fee will be deducted from your Refund.
12. Orders can be cancelled at customer's request via "Message" from customer's "Account" page on the same day of the order ONLY. In this case Full Refund will be issued. Orders cannot be cancelled during the production time or during the time the order is in transit to your destination. We will not issue refunds for any refused delivery. If the order could not be delivered and sent back to us due to the customer's "unavailability to sign on UPS, USPS or FedEx delivery attempts", the order will be reshipped to the customer at customer's expense.
13. Sorry, No Exchanges.
SHIPPING TERMS
WE ARE UNITED STATES BASED MANUFACTURER. WE SHIP WORLDWIDE FROM CALIFORNIA, USA
ALL ORDERS MUST BE PRE-PAID
PRICES LISTED ON OUR WEBSITES AND OFFERED DISCOUNTS ARE SUBJECT CHANGE WITHOUT NOTICE
OUR PRODUCTS ARE CUSTOM MADE TO ORDER. PRODUCTION TIME BEFORE THE ORDER IS READY TO SHIP IS INDICATED ON EVERY PRODUCT PAGE. PRODUCTION TIME MAY VARY DEPENDING ON THE PRODUCT
ORDERS THAT CONTAIN MULTIPLE ITEMS WITH DIFFERENT PRODUCTION TIMES WILL BE SHIPPED WITHIN THE TIME FRAME OF THE ITEM THAT HAS THE LONGEST TURNAROUND TIME
WE SHIP EXCLUSIVELY WITH INSURED FEDEX, USPS AND UPS SERVICES, AND WILL MAKE EVERY EFFORT TO DELIVER YOUR ORDER TO YOU A.S.A.P.
SHIPPING CHARGES WILL BE SHOWN IN THE SHOPPING CART AND MAY VARY DEPENDING ON DESTINATION AND SERVICE CHOSEN
SIGNATURE ON DELIVERY IS A MUST
UPS ANS FEDEX DO NOT DELIVER TO P.O. BOXES
ORDERS THAT ARE SHIPPED TO COUNTRIES OUTSIDE OF THE UNITED STATES MAY BE SUBJECT TO IMPORT TAXES, CUSTOMS DUTIES AND FEES LEVIED BY THE DESTINATION COUNTRY. THE RECIPIENT OF AN INTERNATIONAL SHIPMENT MAY BE SUBJECT TO SUCH IMPORT TAXES, CUSTOMS DUTIES AND FEES, WHICH ARE LEVIED ONCE A SHIPMENT REACHES YOUR COUNTRY. ADDITIONAL CHARGES FOR CUSTOMS CLEARANCE MUST BE BORNE BY THE RECIPIENT; WE HAVE NO CONTROL OVER THESE CHARGES AND CANNOT PREDICT WHAT THEY MAY BE. CUSTOMS POLICIES VARY WIDELY FROM COUNTRY TO COUNTRY; YOU SHOULD CONTACT YOUR LOCAL CUSTOMS OFFICE FOR FURTHER INFORMATION. WHEN CUSTOMS CLEARANCE PROCEDURES ARE REQUIRED, IT CAN CAUSE DELAYS BEYOND OUR ORIGINAL DELIVERY ESTIMATES.
If there are any questions regarding these policies, you may contact us using the information below:
USA: 310-492-5231
Australia: 03 9008 3239
United Kingdom: 020 7993 2937